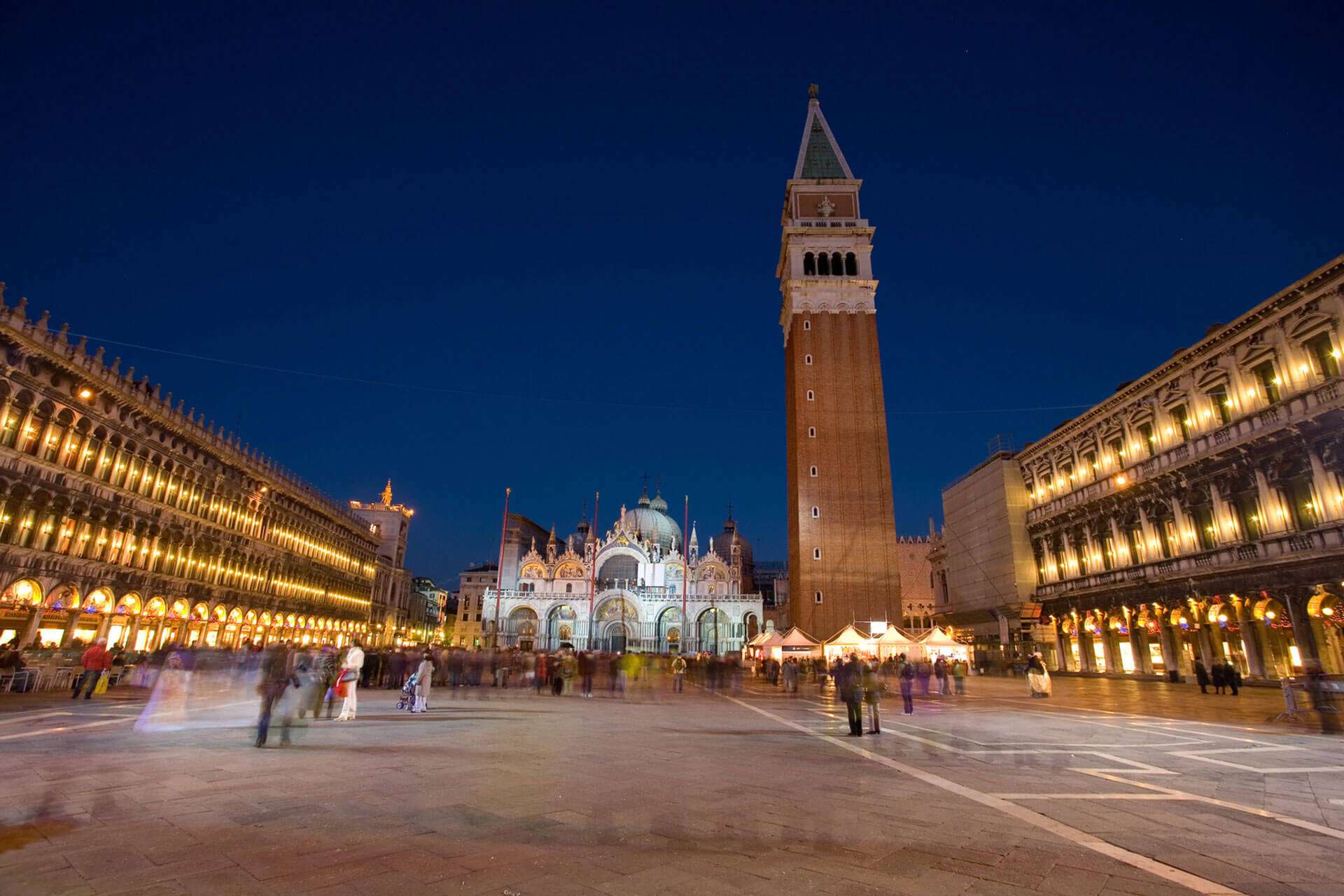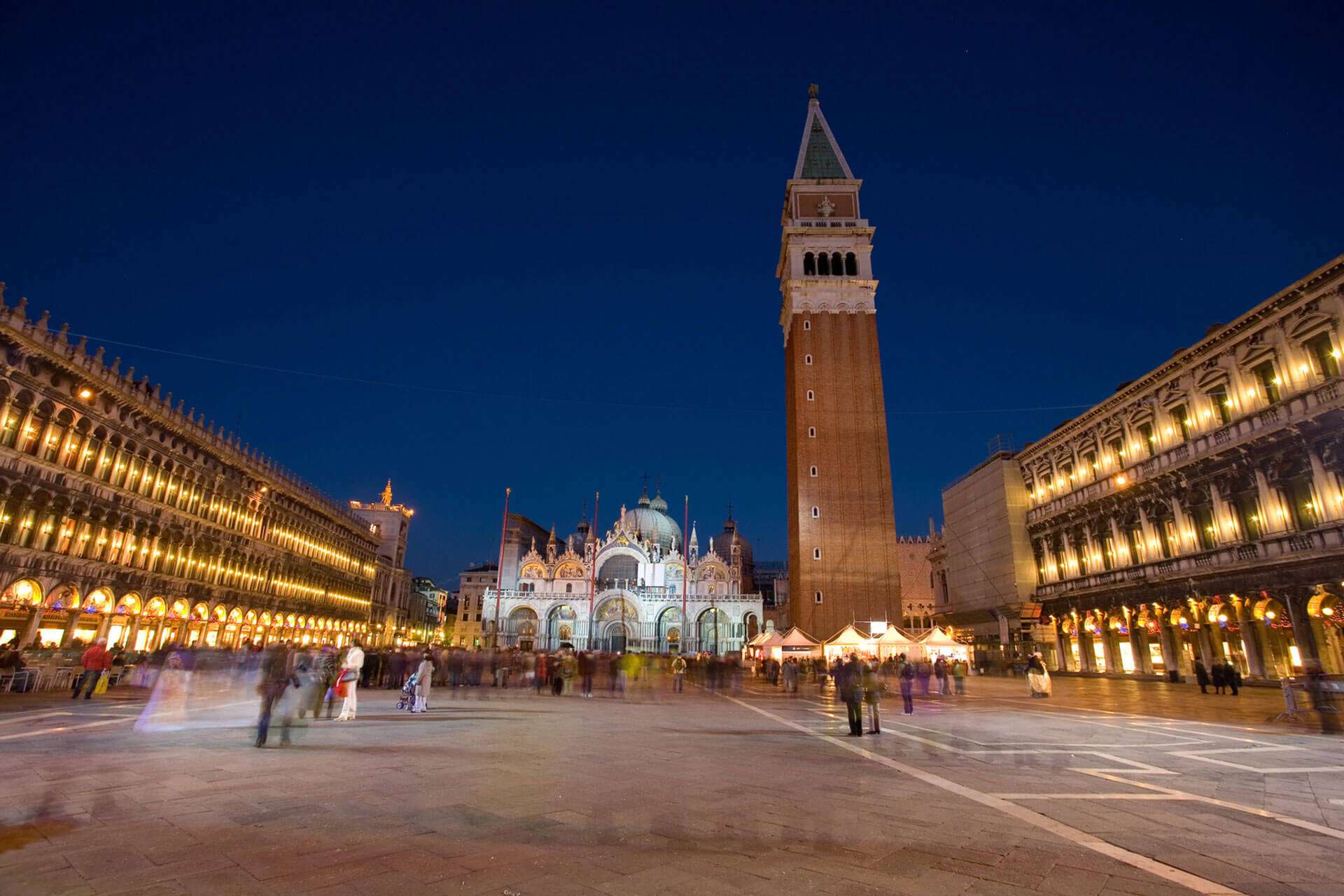 St. Mark's Square
"…nothing can be set against St. Mark's…"
Johann Wolfgang Goethe, Travels in Italy (1786 – 1788)
For those who want to experience the emotion of an exclusive stay in Venice, in a luxurious place on Saint Mark's Square, there is none as extraordinarily unique as Best Windows.
With an extraordinary view of Saint Mark's Square, Best Windows is located next to the Clock Tower, with a magnificent view that is among the most beautiful in all of Venice: the Best Windows' balconies overlook St. Mark's Basilica and the Doge Palace framing St. Mark's basin and St. George island where the Palladio church stands between St. Mark's and St. Theodore's columns on St. Mark's Square.
St. Mark's Square has always been celebrated by artists and scholars for its beauty and harmony, defined as the "most beautiful parlour in the world" by Napoleon.
And so it is, St. Mark's Square, unique, with St. Mark's Basilica, immobile and dignified like a noblewoman bejeweled with a sparkling triumph of marble, mosaics and spires, sealing the fifth prospective defined by the long procession of porticos under the Procuratie that still house the age-old cafes Quadri and Florian where Goldoni and Stendhal, Lord Byron and William Turner drank coffee; and with the Doge Palace, delicate and magnificent pink embroidery, prelude of St. Mark's basin.